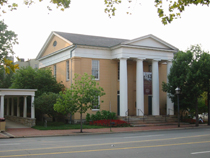 About The Lyceum
Concerts at The Lyceum
Lyceum Directions
Lyceum Directions - printable version
Lyceum Lecture Hall Floorplan
Slideshow of The Lyceum
Click picture for larger image.
About The Lyceum
[top of page]
In 1839, a group of gentlemen calling themselves The Alexandria Lyceum joined with the Alexandria Library Company to build a grand hall to provide a place for lectures, scientific experiments and quiet reading.

Eventually, the building itself became known as The Lyceum. Since that time, it has been a Civil War hospital, a private home, an office building and the nation's first Bicentennial Center. In 1985, The Lyceum became Alexandria's History Museum, providing exhibitions, school programs, lectures and concerts, volunteer opportunities and space for rental functions for the community.

The present-day Lyceum Company serves the museum as a membership and fund-raising organization.

Visit The Lyceum Web site to learn more about The Lyceum. See pictures of the Lecture Hall by clicking on "Rent The Lyceum" and "More Information".


The Concerts
[top of page]
With its intimate setting (no seat is more than 6 rows from the stage), The Lyceum Lecture Hall provides an ideal meeting place for artists and audiences to share a unique musical experience.

If there is a particular performer you would like to see featured in a Sunspot concert, let us know by visiting our web site and leaving a comment in our guest book or by sending us an email.

Click here to see a floorplan of The Lyceum Lecture Hall.


Directions to the Alexandria Lyceum
(click for printable version)
[top of page]


ADDRESS:
The Lyceum: Alexandria's History Museum
On the corner of Washington and Prince streets
201 S. Washington Street
Alexandria, Virginia 22314
Phone: 703-838-4994
Fax: 703-838-4997
MUSEUM HOURS:
Monday to Saturday: 10 am to 5 pm
Sunday: 1 pm to 5 pm
Closed: New Year's Day, Thanksgiving, Christmas Eve, Christmas
DIRECTIONS:
The Lyceum is located in Old Town Alexandria, near many shops, restaurants, and other museums and historic sites. Alexandria is across the Potomac River from Washington, just south of National Airport and north of the Capital Beltway.

You can get to The Lyceum by car, metro, Dash Bus Service, train or boat.

From Washington, D.C., and National Airport
Take the George Washington Parkway south, past the airport, into Alexandria . The Parkway becomes Washington Street in the City. After you cross Prince Street, The Lyceum will be on your right.

From I-95/I-495 (Capital Beltway)
Take the US Route 1 North exit (first exit on the Virginia side of the Woodrow Wilson Bridge). Follow Route 1 (Patrick Street) about one mile. Turn right on Prince Street; turn right on South Washington Street. The Lyceum will be on your right.

Take the yellow or blue line to King Street station.

On Foot: Cross the parking lot, turn left and go one half block to Prince Street. Turn left (east) on Prince Street and walk about one mile to Washington Street. Turn right, and The Lyceum will be on your right.

By Bus: From King Street station, take the Dash Bus to King and Washington Streets, turn right onto Washington Street and walk one block past Prince Street.

Dash Bus Service [top of directions]

Dash bus service along King Street between the Metro and Old Town is free on weekends. Bus service is every 15 minutes.

From January through March the hours are:

Saturday, 10 am to midnight
Sunday, 11 am to 7 pm

From April through December the hours are:

Friday, 7 pm to midnight
Saturday, 10 am to midnight
Sunday, 11 am til 10 pm

For full bus schedules, visit the Dash web site, call (703) 370-DASH, or check the schedules posted at the metro station.

Take Amtrak or Virginia Railway Express to Alexandria's Union Station (across the tracks from King Street Metro station). Upon exiting the train station, walk to your right to King Street and follow directions from Metro.

You can come to Old Town from Northwest D.C. by boat along the Potomac River. Board one of the sightseeing boats that pick up passengers at Washington Harbor in Georgetown for a ride to the Alexandria city dock. Buy a round trip ticket and you can take the same boat back to DC at the end of the evening.

You can walk up either King or Prince street to get to The Lyceum. King Street is lined with restaurants, bars, ice cream stores and shops, while Prince Street is lined with historic residential houses and includes a block paved with cobblestones and a block paved with bricks.

To use King Street, leave the dock area by walking to the left along the back of the Torpedo Factory and out to the intersection of Union and King streets. Walk six blocks up King Street to Washington Street, cross Washington Street and turn left. Walk one block, cross Prince Street and The Lyceum will be on your right.

To use Prince Street, leave the dock area by walking to the left along the back of the Torpedo Factory and out to the intersection of Union and King streets. Cross King Street to the left, walk one block along Union Street and then turn right on Prince Street. Walk six blocks up Prince Street to Washington Street. The Lyceum will be across Washington Street on the far corner.
PARKING:
Free parking in adjacent lot while visiting the Museum and the nearby Friendship Firehouse Museum. On Sundays, metered parking spaces in Old Town are free. There are several parking lots and garages nearby, including: See Map.

On King St. between Patrick and Henry. Public lot, free on Sunday.
On Alfred, between King and Cameron. Private garage.
On east side of Pitt, between King and Prince.
On west side of Pitt, between King and Prince.
On Cameron, between St. Asaph and Pitt
Under Market Square, entrance on Fairfax between King and Cameron. Public garage.
ACCESSIBILITY:
The museum is wheel-chair accessible. The City of Alexandria complies with the terms of ADA. An individual with a disability who wishes to request a reasonable accommodation may contact the Museum at 703-838-4994.
Other Area
Musical Events
In addition to Sunspot's shows, there's a lot of great traditional music coming up. Check out our
other area events page for concerts, festivals and classes.
---
Sunspot Partners

The Institute
Of Musical Traditions.
Rockville & Takoma Park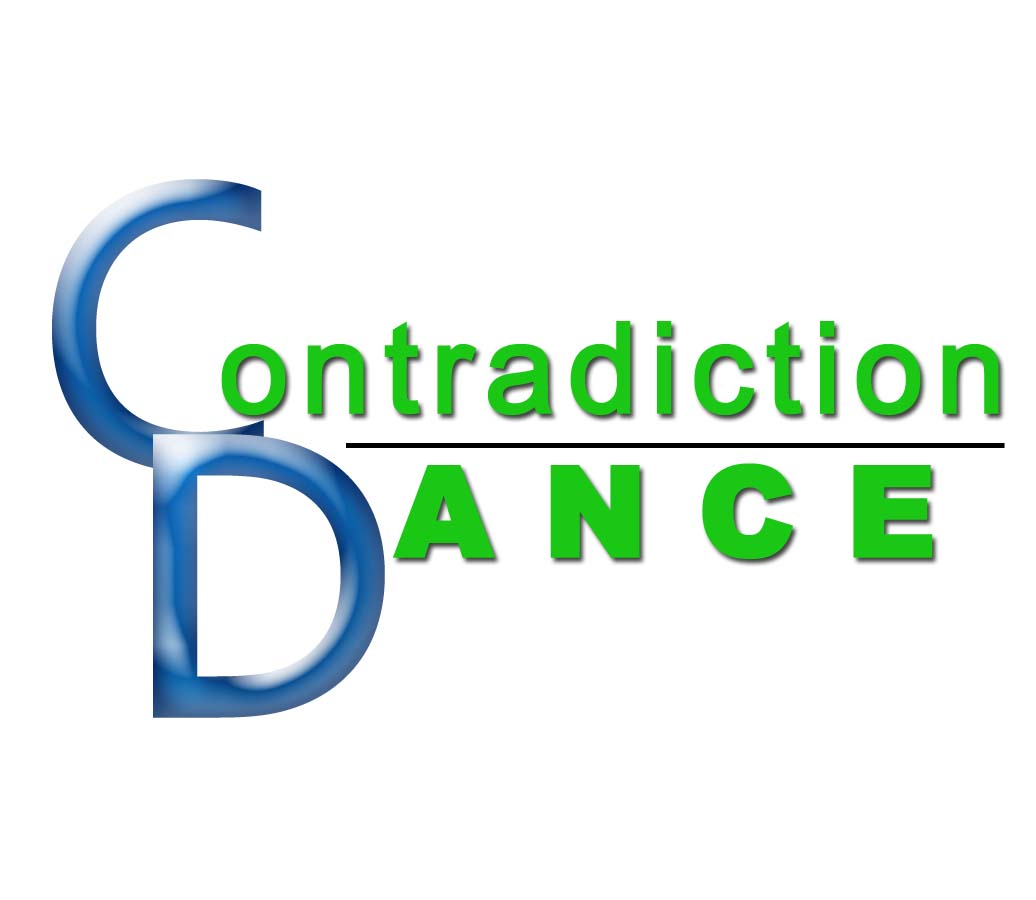 Modern dance studio
Contradiction Dance.

---
Ride sharing
We list Sunspot shows on the PickupPal ride sharing site.
Go to the Sunspot page on the PickupPal site to offer or find a ride to a Sunspot show.
---